The photo projection necklaces have become a new fad in personalized jewelry. You can see videos about them everywhere on TikTok. It's a necklace with a tiny picture inside its central stone. By shining your phone's flashlight through the stone, you can project the interior image onto any surface. You can also peek inside the gem to view the image.
Circle projection necklace
Many may wonder, how to make a projection necklace? If you're to customize one for your loved one or for yourself, where should you start? How to choose the right photo? What color and chain length suit you most? We've put together a simple guide to help you make a projection necklace with the best result!
Simply put, to make a projection necklace, you should follow these steps:
1. Choose the shape of the pendant.
2. Choose the right picture for the best effect.
3. Choose a color for the pendant.
4. Choose the right chain length.
Choose a shape that you love most.
If you love minimal jewelry, our dainty round pendant may be the best option. You can wear it alone or stack it with other pieces for an on-trend look. If you are looking for something elegant and modern, our rosebud charm and moon pendant are great picks.
If you're buying it for your loved one, a heart necklace with picture is the best "I love you" gift. Shopping for men's necklace with picture inside? We have the cross projection necklace with black faux cord, and the gold ones that look good on most men. Pet projection necklaces such as the paw print and the angle wing pendants are popular among dog and cat owners.
We also have styles for special occasions. For example, the snowflake picture necklace is perfect for Christmas, and the sunflower projection necklace is a top pick this summer. Matching necklaces for couple are great anniversary or Valentine's Day gifts.
Heart photo projection necklace
Choose a nice picture for your tiny photo necklace.
No need to mention that you should choose a picture that has a special meaning to you or your gift recipient. The first time your baby takes her first step. The day you and your girlfriend dated for the first time. A family portrait on the Christmas Eve. These are precious moments you want to keep forever.
Be sure to choose a picture that is bright and clear. They have better results when projected onto a wall than blurry ones with a dark background.
Once you have chosen your photo, upload it onto our editing tool. Use the tool to round the edge of the picture. You can also use our tool to reposition and resize the image. Make sure the faces can be clearly seen.
If you want to add a sentence to the image, you can write us an email. We suggest you keep it within five words.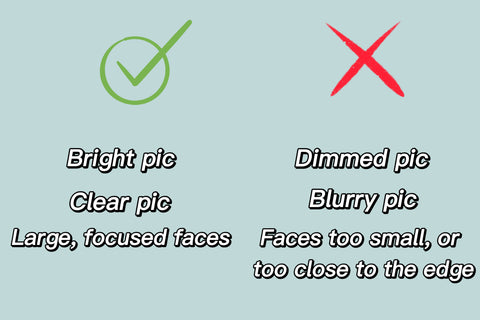 If you need assistance with editing your photo, please just upload a random one, and email your original picture as well as the requirements to us after ordering your item at hello@customodish.com. Our design team will assist with the editing. 
Choose a color for your projection photo necklace.
Most magnified picture necklaces come in silver and rose gold finishes, with a few styles offering a gold color (the gold finish wears off more easily than other colors). All our items are made with high quality sterling silver and finished with 18k gold.
When choosing a color, its best to consider what type of jewelry the person usually wears. Are you buying for men? Choose silver or gold. Buying for women? Silver or rose gold is good. Allergic to silver? Choose gold or rose gold finishes.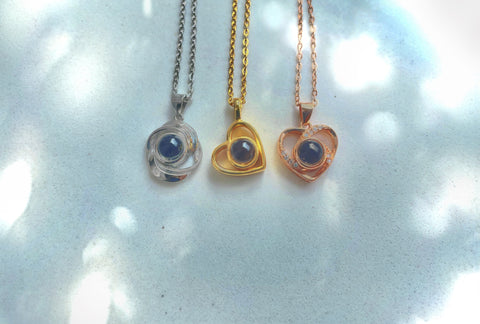 Choose a right Chain length for your personalized picture necklace.
For most shapes, we have three different chain lengths to choose from: 16'', 18'', and 20''. All come with a 2'' extender so that you could adjust the length for the best look.
A 16-inch chain usually sit on the base of the neck. A 18-inch one sits on the neckline. A 20 inch one sits below the neckline. 16+2 or 18+2 fit most women. For men, we suggest you consider 18'' or 20'', or choose a black faux cord.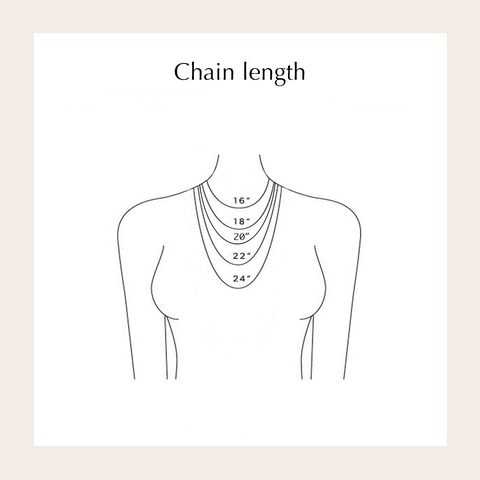 After all these steps you're all set. Just click "Add to chart" and check out.
How to wear a custom picture necklace
Picture jewelry are timeless. Our necklaces with photo inside can be worn with any kind of outfits on all occasions.
You can keep it simple by wearing it alone. Show others how to look through the necklace and wow the crowd!
Layer it up with other blings to pop out! You can wear with a choker engraved with your name, and a projection necklace of longer chain length to add variety and texture.
Want to give it a try? Browse our full collection of photo projection necklaces today and enjoy 15% off plus free shipping!
Not sure how to use a projection necklace when you receive yours? We wrote a blog on this!