Raise hand if you have the same feeling: you put in the hard work searching through endless gift ideas on Amazon, and on the final days you find yourself come up with nothing. You excitedly open a box of gift only to find yet another mug that you don't need, or some plain snacks grabbed from the grocery store across the street.
Ugh, sounds terrible, right? Honestly, finding the perfect stand-out gifts for anyone is hard. But if you add a little personal touch to the gift, things would be totally different.
For example, a coffee mug printed with someone's picture or his/her favorite quote is 10 times more thoughtful than an ordinary one. Sounds easy, right? but I'm sure the gift recipient would be impressed by the idea that you care enough to get something just for them.
Now, let us offer you five personalized gift ideas!

5. A custom t-shirt or hoodie

This is the perfect gift idea for both men and women. You can personalize with the name of your dad's favorite basketball team and his name. Printing the portrait of your gift recipient's pet is also a good idea if he/she is a proud pet owner.

4. Custom drinkware

A good idea is to immortalize their cartoon likenesses with mugs. they will love the creativity. Another idea is to customize with a favorite line from a movie, or a quote that your mom repeats a lot.

3. A custom photo book

Curate your favorite photos into a gift that will keep memories alive forever. Browsing a photo book is always different from seeing digital photos on a cellphone.

2. A monogrammed wallet/card holder

A wonderful gift idea for men. A person's name stays with them forever, and so does the monogram. You can also try customizing a laptop case.

1 A personalized photo projection necklace

Customodish's photo projection necklaces have become a new viral recently. The necklace hides your picture inside its central stone. You can see it through your eyes or project onto a surface to unlock its magic.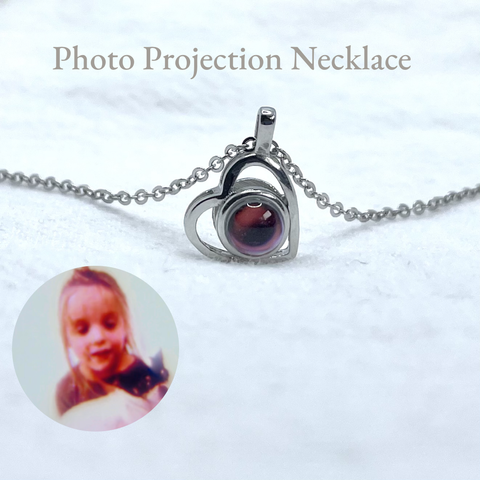 As an old saying goes, a picture is worth a thousand words. You can customize with your giftee's picture and keep all the beautiful memories alive!