If you are looking for a unique gift that shows you put some thought into it, a photo projection necklace is a good option.
A projection necklace is a necklace with a central stone that hides a custom picture inside. The magical pendant works just like a tiny projector. When held against a light source such as your phone's flashlight, the stone could project the image onto a nearby surface.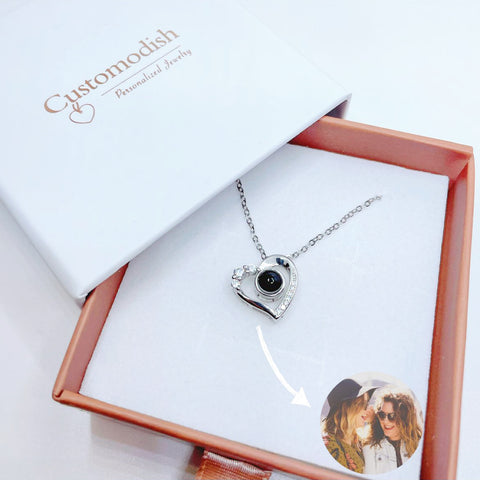 Listed below are 10 occasions when projection necklaces are great for gift-giving. Of course, ultimately, you can also give gifts just because.
1. Birthdays
Birthdays are THE special day celebrated just once a year, and a birthday gift is supposed to make the gift receiver feel as special as possible. You really need to give something that stands out, instead of old cliché flowers.
Personalized gifts are always a good choice for special occasions. Hide their favorite picture inside the pendant and surprise them with a mesmerizing projection show. They'll know how much you care about them when the picture is displayed on the wall, and the novelty will certainly wow the crowd.
2. Anniversaries
Anniversaries are very important occasions for couples. Is there anything better than a sparkling and custom picture necklace that represents the radiance and intimacy of a relationship? Huddling together and appreciating your favorite picture being projected onto the wall will be a beautiful arrangement to celebrate love.
3. Christmas
The projection necklace is also a good idea for most popular gift-giving holidays.
Christmas is the happiest time of a year. A good Christmas gift should be able to get the holiday spirit and have everyone feeling festive.
You can put your family portrait, or the best photography of the year inside the necklace. Imagine at the family gathering, when you turn off the lights and point a flashlight at the necklace, everyone will see the projection on the wall and some will probably burst into tears (of joy!). A necklace with picture in it helps freeze the most important and precious moments of a year.
4. Valentine's Day
Whether you're celebrating a Galentine's Day or Valentine's Day, nothing is more suitable than a see-through necklace to convey a secret message of love. You can pick a picture you and your partner took together. It could be taken from a romantic beach trip, or just a weekend barbecue in your backyard. You can also add a short sentence such as "I love you" to the image.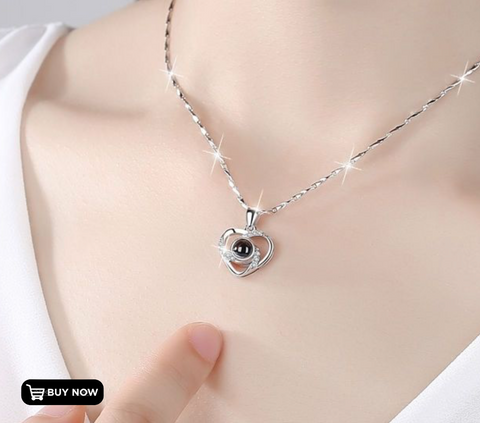 5. Mother's Day
For the great moms that support you all your life, they deserve a hand-picked and thoughtful gift. Perhaps we should dump branded, expensive gifts and dig a little deeper. A custom and sparkling picture necklace is exactly what they want – it shows you really put thought in it. 
You can choose a picture of you and your mother on a trip together, or a photo of your beautiful lady when she was young.
6. Father's Day
Don't forget fathers. Many fathers provide so much for their families, and Father's Day is a wonderful chance of a year to give back to them. Customodish has a wide selection of men's projection necklaces that will look great on them.
7. Memorial/remembrance gift
For someone who has lost a friend or a family member, nothing is better than a gift that let cherished memories live on. A personalized picture necklace is a heartfelt gift to express love for the one you miss most. Your gift receiver can always take it and see the picture.
8. Engagement
If it's celebrated with an engagement party, gifts are usually expected. The best engagement gift is personal and meaningful. They don't need to be pricey. 
Picture projection necklaces in couple set, for example, are a perfect bonding gift. Matching items always help heighten the intimacy between the two. And it could be a sentimental keepsake when the couple see their photo projection on the wall. 
9. Graduation
For a kiddo or a young graduate who loves her bling, nothing works better than a custom, sparkly necklace or bracelet with a custom picture inside the stone. A good graduation gift reminds them of the beautiful moments they spent at school.
10. Retirement
The best gift to give a coworker who's retiring is something that relates to a memory. The necklace with picture inside is a unique and sentimental gift that they'll cherish for years to come.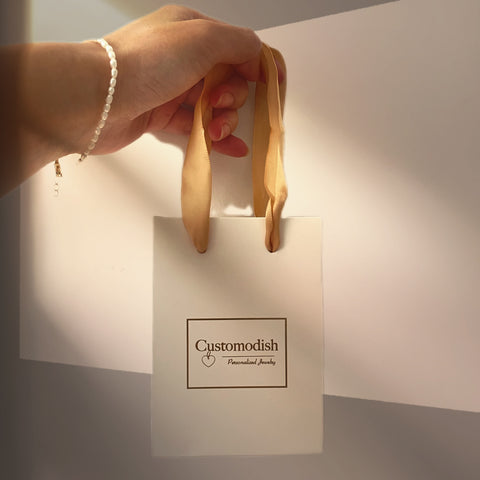 Final thoughts
Whether you are giving a gift to celebrate a momentous occasion or giving a gift to put a smile on someone's face, Customodish's projection necklaces will delight even the hardest-to-please.