Finding the right gift for the special person in our life can be a headache for many, but Customodish's projection necklaces will delight even the hardest-to-please. Listed below are five reasons why photo projection necklaces can be thoughtful gifts for anyone on any occasion.


1. Every projection necklace is custom-made and unique. 
Gifts are all about making people feel special. It's important that the gift is exclusive and relatable. With a custom picture necklace, you can choose your favorite photo to put into the tiny gem. Try to choose a picture that reminds them of a beautiful memory. A picture of you guys from a special day, or a portrait of your loved one with a love message can make their special day even more special. Remember, adding a personal touch to a gift is always a smart idea.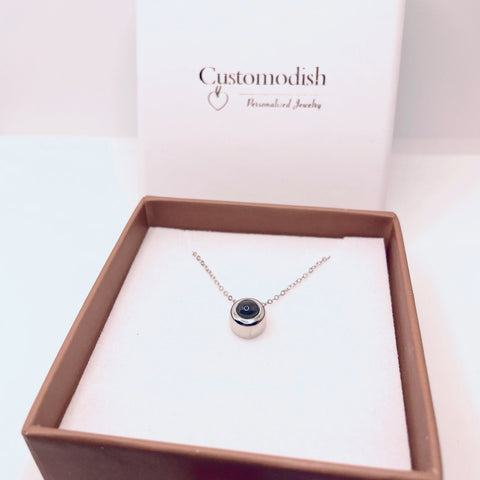 2. A necklace with picture inside stone? It's novel!
When the necklace is put against a light source, such as a cellphone flashlight, the central gem of the necklace can project the interior image onto a nearby surface. This experience is different from any other personalized jewelry such as laser engraved portrait necklaces or lockets. There's nothing more sentimental than seeing one's favorite image projected onto the wall. One can also view the image with the camera lens of his/her cellphone or with a naked eye.
3. As a custom picture necklace, it's useful. 
Novelty may wear off, but the love it carries doesn't. The picture necklace itself is a piece of beautifully designed jewelry that can lighten up one's daily look. Additionally, when the recipient views the image or shows off the charm to others, they get continuous rewards, which is more advantageous than receiving some flashy gifts once.
4. Hiding a tiny picture inside, it's eternal.  
A projection necklace captures the moment and keeps it forever. When celebrating special events such as a birthday, anniversary, or graduation, sentimentality is especially important. It will be a gift that you'll be proud to give and they'll truly treasure.
5. A personalized necklace is always thoughtful. 
Because it's made-to-order, it needs a little bit of planning. You may need to buy ahead of time, and prepare a picture that captures their emotion. However, it's much better than random, last-minute gifts that are thrown away after one use.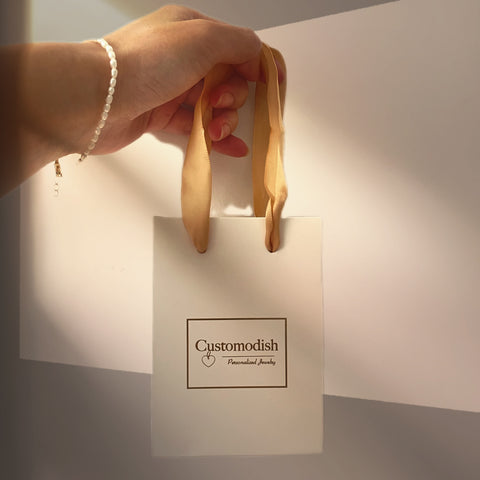 Final Thoughts

A truly precious gift is a gift that says something to the receiver. Don't give simply for the sake of gift-giving. Discover a gift that conveys a message or resonates with them. In the end, what matters most to them isn't the price. It's the thought, time, and emotional warmth that you put into the gift.
Customodish's projection necklace is for everyone, with a wide variety of nearly 40 styles. For a limited time only, Customodish offers 15% discount and free shipping worldwide. Remember, the way to your partner's heart isn't to overspend.